Introducing Unipiggle & Princess Pea
Unipiggle is a muddy unicorn pig, Princess Pea is a muddy princess - together they are the perfect match.
Princess Pea lives in the magical kingdom of Twinkleland, except that no one is allowed to use their magic! Princess Pea's mum Queen Bee makes up all The Rules in Twinkleland. She also plans Princess Pea's Perfect Princess Schedule which means the princess is kept very busy learning how to be good at everything. If Princess Pea wants to have fun, she has to sneak into the palace gardens to climb trees and make muddy puddles; she longs to have more exciting adventures! Twinkleland Palace is also home to the rather vain King Barry (with his magnificent moustache) and hundreds of Pixies who keep everything 100% perfect. Enter grubby Unipiggle - he's not a typical unicorn. This cheeky and magical unicorn pig helps Princess Pea cause all sorts of muddles and mayhem (with plenty of marshmallows all round!).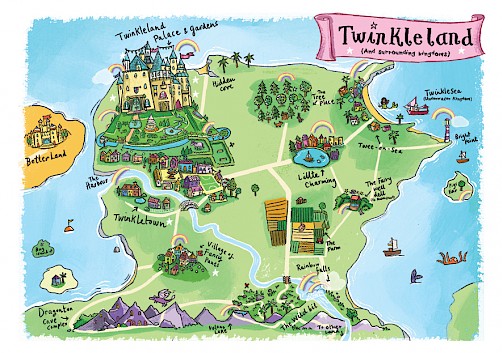 Twinkleland Map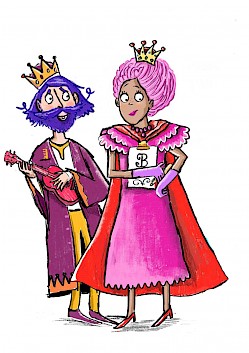 These are Princess Pea's Parents: King Barry and Queen Bee.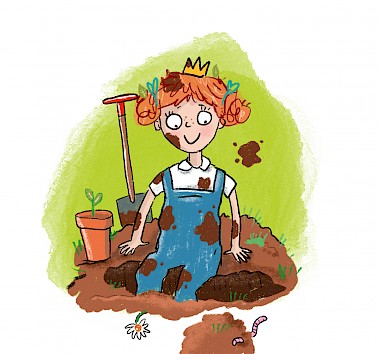 Princess Pea's favourite lesson: Gardening!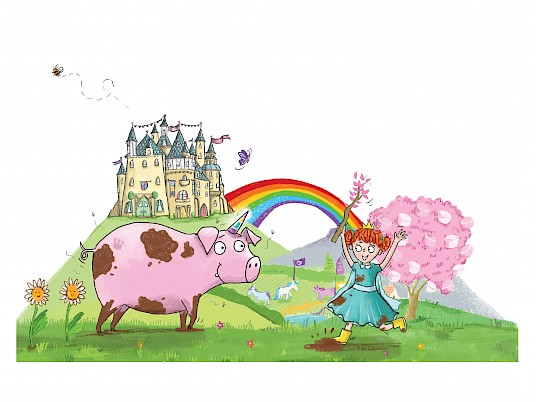 There are marshmallow trees in Twinkleland!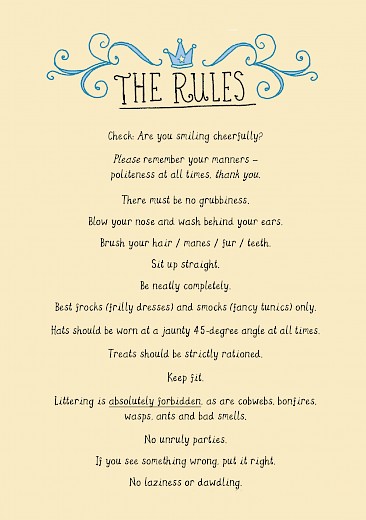 Watch some funny Unipiggle expressions! Can you draw Unipiggle with different expressions?
Disclaimer: This video content is linked to an external site, Hannah Shaw does not endorse any videos that may be advertised after.
Introducing Unipiggle & Princess Pea Activity Sheets