Visits
Book me for an author & illustrator visit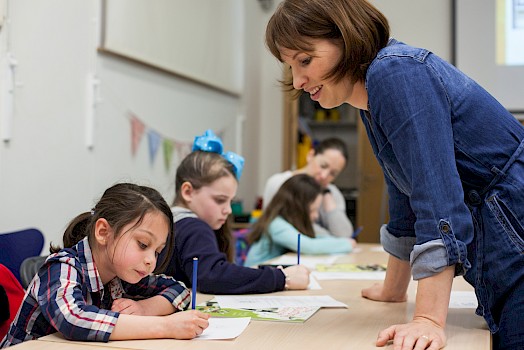 Download my PDF guide of how to book and plan for a visit and get in contact if you'd like to find out more.
I love to meet readers and get them excited about my stories and illustrations. Throughout the year I visit primary schools and take part in library events and literary festivals for young people.
Children will hear me read my books, watch me draw and have a go at creating their own story-worlds, characters and narratives.
I offer the choice of *virtual visits using ZOOM as well as *in-person visits within an approximately 2.5hr drive / train journey of GL5 (Glos). Visits further afield may be possible if overnight accomodation is provided.
You have a number of options when booking me, either contact directly thehannahshaw@icloud.com or request through Authors Aloud. You can also search here for your local Usborne Partner who can also organise the visit and book sales. More information on my events and visits can also be viewed on the Authors Aloud website or on Contact an Author.
Check out my calendar of events to see where you can meet me next.
Feedback on visits
"Hannah Shaw joined us as our guest of honour to celebrate the opening of our brand new Foundation Building for pre-schoolers. Hannah ran a series of interactive workshops based on two of her bestselling books: Unipiggle and The Disgusting Sandwich with children from Foundation through to Year 3, tailoring each workshop brilliantly to cater to each age group. From disgusting sandwich making, to building an imaginary park, the day was packed with activities that nurtured the children's imaginations.
The children were mesmerised by having the author of some of their favourite books reading to them. Hannah participated in a Q&A with some 'mega fans' from Year 3 and signed over a 100 books to make sure everyone had that personalised touch from the author herself!
Thank you so much Hannah for leading such an exciting and fun-filled day – one Hallfield will remember for years to come!"
EMILY COOK, HEAD OF MARKETING AND COMMUNICATIONS, HALLFIELD SCHOOL BIRMINGHAM
"It was a delight to glimpse Hannah in action at the museum during the Book Festival. Children and quite a few grown-ups were entralled by Hannah's stories and enjoyed making their own illustrated creations inspired by Hannah's wonderfil characters. Her enthusiasm is infectious."
ABIGAIL LARGE
MUSEUM IN THE PARK, STROUD
"Thank you ever so much for your hard work yesterday. The children were absolutely thrilled to meet you and really enjoyed the events."
KATE AGNEW, MUSWELL HILL CHILDREN'S BOOKSHOP
ON BEHALF OF CRANBROOK PRIMARY, ILFORD