Meet Bear on a Bike characters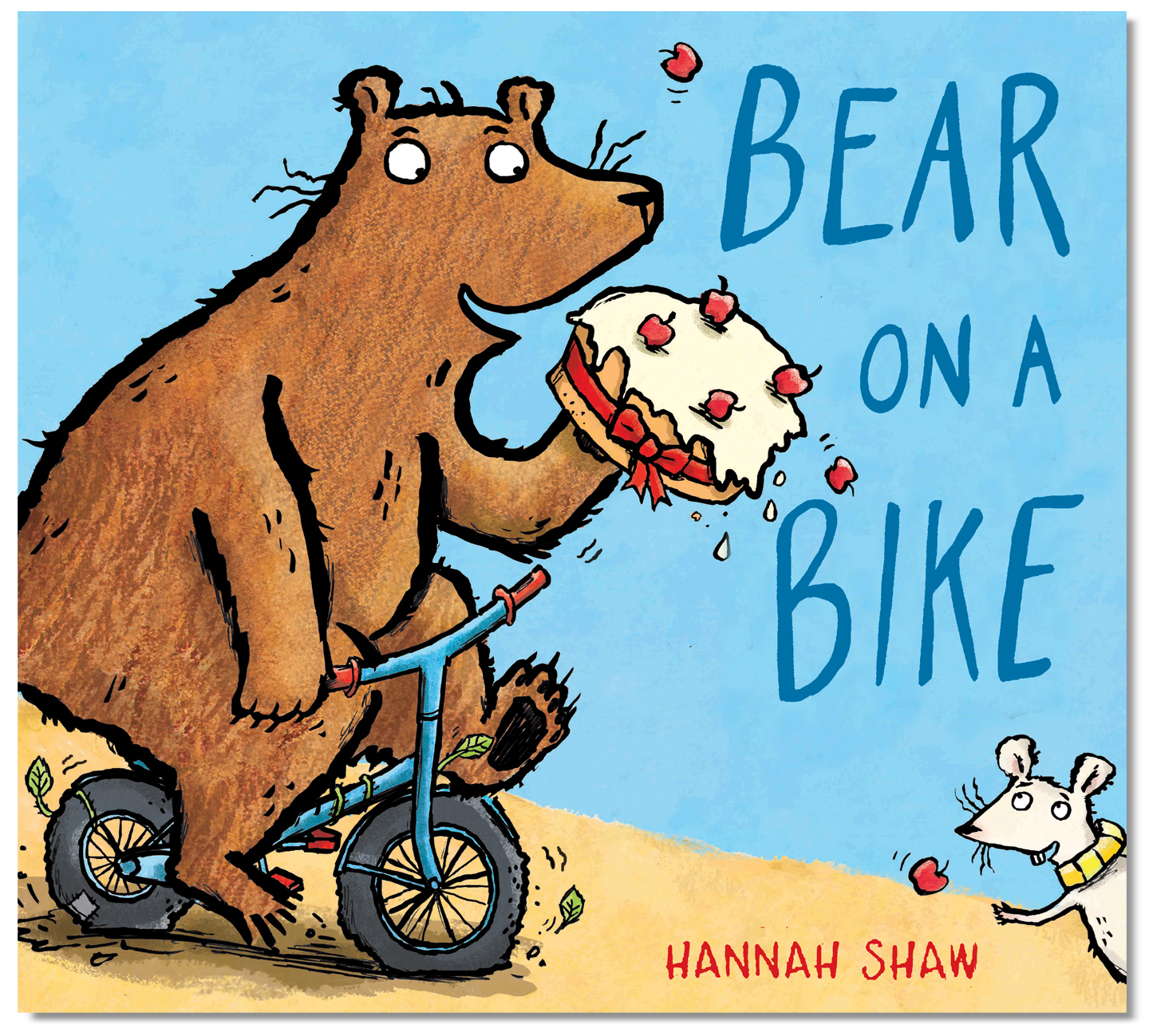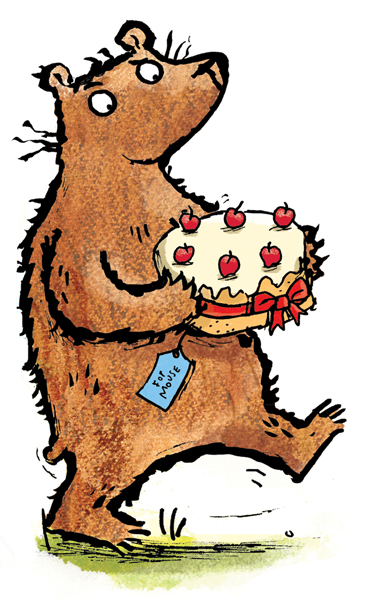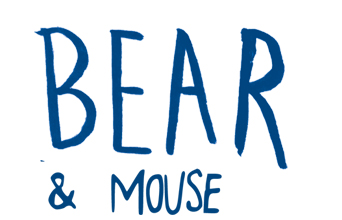 THIS IS BEAR And his friend Mouse. In Bear on a Bike, you'll discover that Bear likes baking and has made a deliclous cake with cherries on top for mouse's birthday. When Bear goes to deliver the cake, mouse has already set off on a journey. He is riding his little red moped to collect food for his picnic party - what follows is an hilarious chase!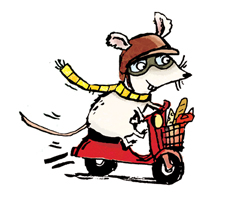 This one of many rough sketches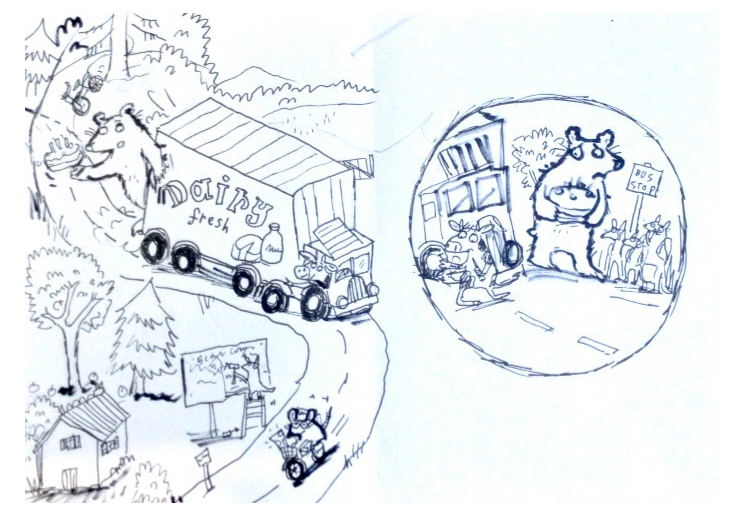 Bear on a lorry!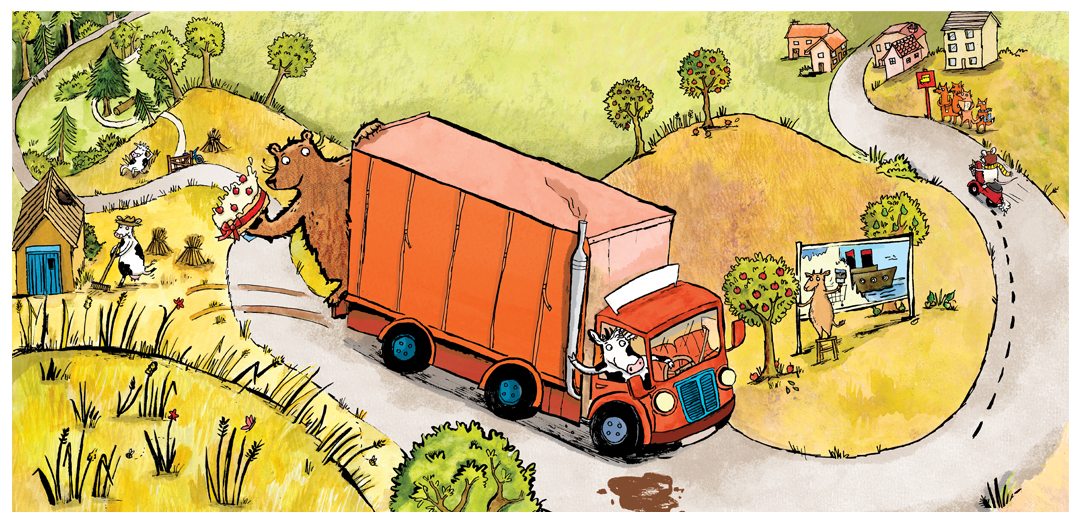 Bear gives chase with the cake!
Along the way he loses cherries or they get stolen by pesky
pigeons and seagulls!
A really busy animal town page - Bear has a go in a tuk-tuk! Can you spot mouse? What is he buying?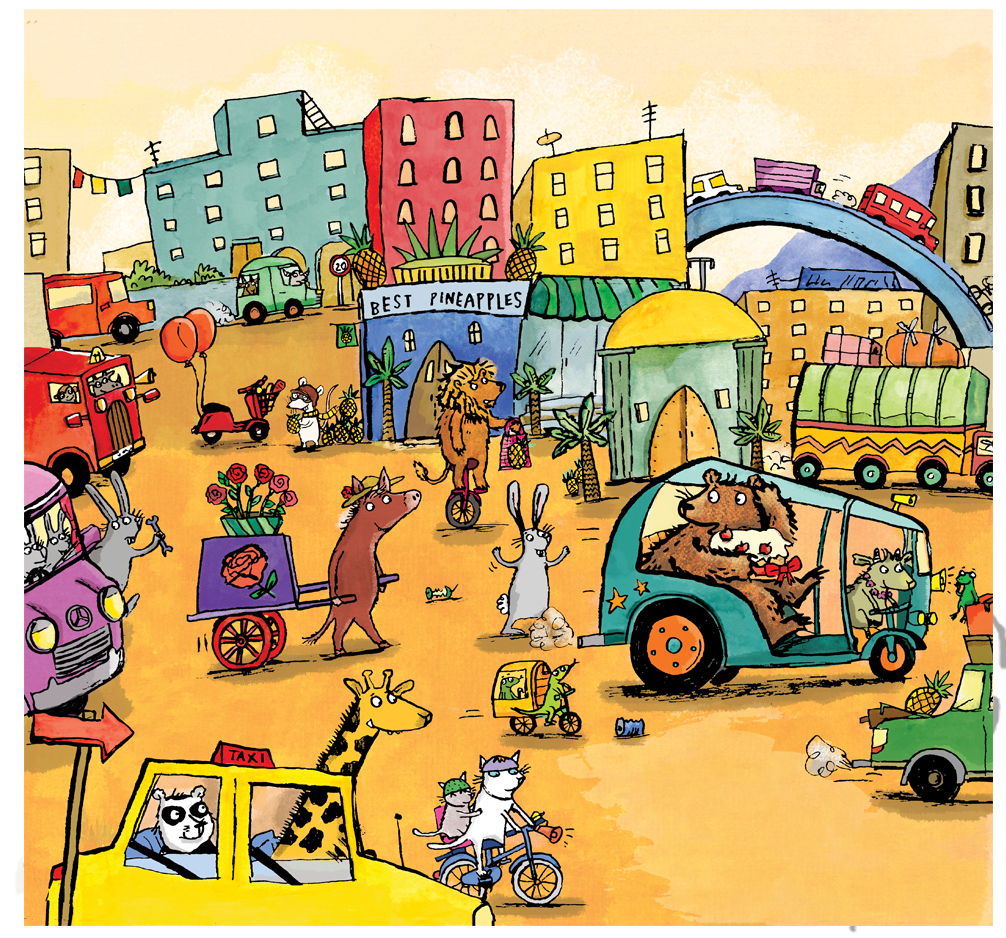 Bear skis!

PICNIC TIME!
Bear finally catches up with mouse and they enjoy the (slightly battered) birthday cake. Luckily, there is still one juicy cherry left for mouse.
Meet Bear on a Bike characters Activity Sheets